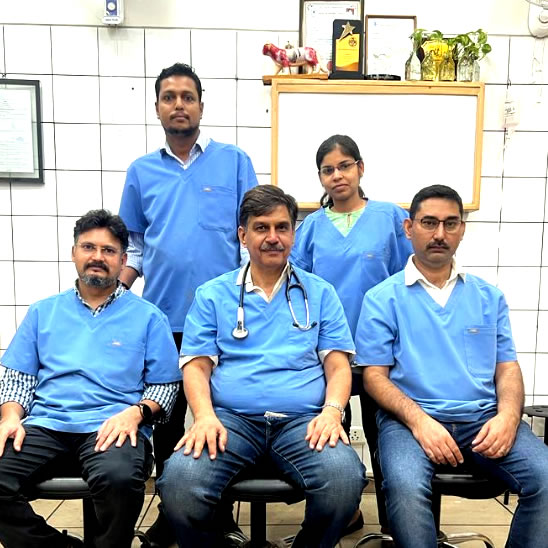 About Niti Bagh Pet Clinic
Our mission is to provide veterinary care at a fair and reasonable price to all animals, at all times, regardless of their owner's income, background or circumstances.
We offer our clients state of the art technology and the best specialty veterinary care available. Our veterinarians and staff members are dedicated to the care of animals and are willing to do what is necessary to make your pet comfortable with the highest quality standards of the veterinary industry. Our facility provides a wide variety of medical and surgical procedures that spell complete veterinary care. Regardless of your pet's stage in life, we have the expertise to keep them healthy.
Mission
Our mission is to provide veterinary care at a fair and reasonable price to all animals, at all times, regardless of their owner's income, background or circumstances.
Vision
To become the most reliable, efficient and effective health care pet clinic in Delhi and NCR.
About our Doctors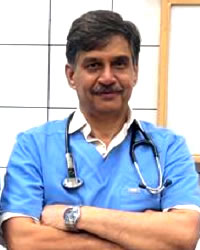 Dr. Pradeep Rana
One of my favourite aspects of veterinary medicine is the human-animal bond and the important role pets play in the family. As a veterinarian, my job is to help preserve that bond. Whether it is caring for them when they are sick, or through preventive healthcare to help them live a long healthy life.

I received my B.V. Sc. degree from the College of Veterinary Sciences, Hebbal, Bangalore in 1986 and have been in small animal practice since then. I am a founder member of Niti Bagh Pet Clinic, established in 1990.

My area of special interest includes surgeries, however everything about veterinary medicine is of interest!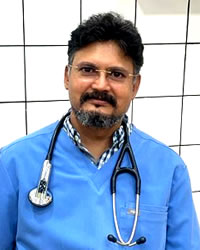 Dr. Santosh Kumar
After my graduation in 2001, I continued my Master's degree in Veterinary Surgery and Radiology from RAJUVAS, Bikaner. After working for a few months in an NGO, I joined Niti Bagh Pet Clinic. Here I soon introduced ultrasonography and echocardiography in the first small animal practice in Delhi. Complicated referral cases are coming on a daily basis for accurate and precise diagnosis and treatment. My passion is in surgery, veterinary ophthalmology, cardiology, internal medicine, oncology and interventional radiology. Am keeping myself abreast by attending National and International workshops and conferences.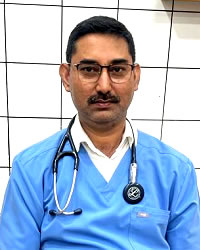 Dr. Debjyoti Bora
I did my B.V.Sc. & AH from College of Veterinary Science, Guwahati. My graduation was completed in 1997 – 1998. For the last 25 years I am in Small Animals practice.

Since 2005 I am in Niti Bagh Pet Clinic Delhi, specialising in General Medicine in the OPD and Anaesthesia during surgeries.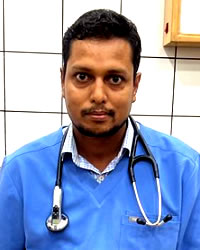 Dr. Anup Goyal
B.V.Sc. and A.H. (Gold medallist). I worked in People for Animal shelter for 4.5 years. Since 2015 I am a Veterinary Physician in Niti Bagh Pet Clinic. My special interest is in Canine Dermatology, Ophthalmology and Feline Medicine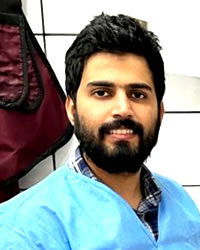 Dr. Mohit Rana
Graduation in B.V.Sc. & A.H. in 2017 from Bangalore Veterinary College. I am since 2019 in Niti Bagh Pet Clinic and am passionate about Ultrasonography and the latest advancements in this field.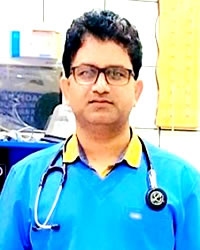 Dr. Rabindra Pal
B.V. Sc. & AH from SDAU, Dantiwada (Gujarat) and M.V. Sc. from College of Veterinary and Animal Sciences, Bikaner (Rajasthan). I joined Niti Bagh Pet Clinic in 2021 as a Veterinary Physician with a focus on Emergency Medicine.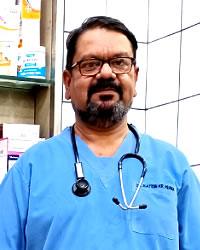 Dr. Satish Verma
B.V.Sc. & AH (CCSHAU, HISSAR) 1996 Passout. I am a Physician with 20 years of experience in Internal Medicine and hospital setting. My commitment is to providing patients with the best care possible.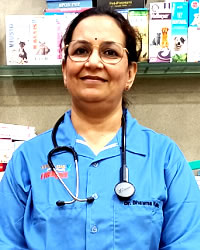 Dr. Bhavna Kalra
B.V. Sc and A.H., M.V.Sc. My practice in veterinary practice is spanning over 30 years. My expertise includes the treatment and surgeries for small animals. My patients and their pawrents get a personalised treatment and professional services.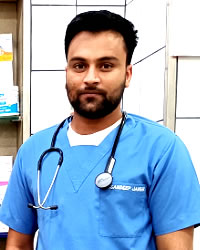 Dr. Sandeep Jakhar
My graduation was in 2020 in B. V. Sc. & AH from LUVAS in Hisar. I am extremely passionate about the best of veterinary care given to my patients. With my communication skills I envisage to handle distressed and anxious pet owners and put both of them at ease. Believing in building strong relationships, I take time to educate the pet owners on the best animal care and nutrition.